Welcome to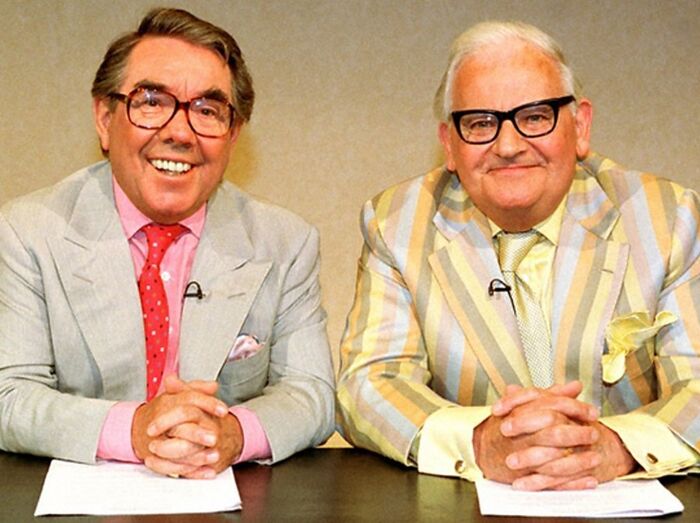 Ronnie Barker and Ronnie Corbett are a comedy duo who rose to fame at the release of their comedy sketch show The Two Ronnies, which was soon to make a big part of British television history. The comics met for the first time at the Buckstone Club in the Haymarket, London, and were given their own show by the BBC.
The programme quickly became one of the most successful and long running light entertainment shows on British television, broadcast at the prime-time slot of 8 p.m. on a Saturday night, and at its peak, 20 million viewers a show. Read more >
Four Candles, originally titled The Hardware Shop or Annie Finkhouse is a sketch from the BBC comedy The Two Ronnies. Written by Ronnie Barker under the pseudonym of Gerald Wiley, it was first broadcast on Saturday, 18 September 1976 on BBC1.
Word play and homophones exhibit Barker's fascination with the English language and are cleverly used to powerful comic effect in this sketch. A shopkeeper in a hardware shop, played by Ronnie Corbett, becomes increasingly frustrated by a customer, played by Barker, because he continuously misunderstands what he is requesting.
Loading RSS data...

Community content is available under
CC-BY-SA
unless otherwise noted.